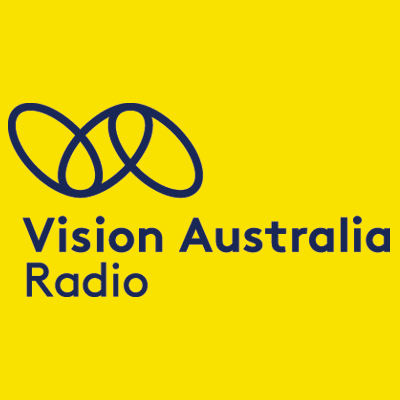 On this weeks Talking Tech.
Great to catch up with Steve Herd about where the development of autonomous and self driving vehicles are up to.
A Correction Concerning the Mini Guide No Longer Being Available
Were stock issues concerning Vision Australia, contact Guide Dogs for more info about the Mini Guide and availability.  Still around smile.
Be Connected Program Information:
Vision Australia has joined forces with the Australian Government to empower our senior clients aged 50+ to get online and 'Be Connected'
Vision Australia has launched an exciting new learning program for our clients aged 50+. 'Be Connected' is an Australian Government initiative committed to increasing the confidence, skills and online safety of older Australians. It supports people to use the internet and everyday technology to thrive in our digital world.
Vision Australia has partnered with the Australian Government's Be Connected program and the Good Things Foundation (a social change charity that empowers people through digital technology) to run an exciting new program for our senior clients with low vision.
At the program launch, Minister for Social Services Christian Porter said: "I encourage older Australians who want to learn how to use digital technology confidently and safely, or who want to improve their current skills, to participate in the Be Connected program."
"Community organisations that join the Be Connected Network will deliver free personalised face-to-face training and support to help older Australians engage with and embrace digital technology."
Vision Australia, now a member of the network, has taken this one step further by designing a learning program which uses the 'GuideConnect' software specifically created for seniors with low vision and blindness in mind. Our learning course will be delivered by Vision Australia's expert team of Digital Mentors, who will guide clients through the course in a fun, supported and inclusive way, via a large easy to access display which talks to you at every step.
"GuideConnect software is a personal talking digital assistant, bringing people closer to family and friends, helping with work and home admin, opening up a whole new world of entertainment and fun".
Vision Australia is currently in the process of recruiting 100 volunteer Digital Mentors who will be trained and armed with skills to support our senior learners through the course. Over the next few months these digital mentors will deliver the Be Connected program to 500 Vision Australia clients. Program participants will build their capacity and use technology to access the Be Connected online learning portal, where they can work through a library of learning modules, including absolute basics, getting online safely, connecting with others and so much more!
This is a funded program so there is no cost to you. Learning will take place at your nearest Vision Australia location. So join in on the fun and learning by contacting Vision Australia on 1300 84 74 66 or phone Adelina Holloway on 02 9334 3361.
Want to learn more about Be Connected? Visit their website at: https://beconnected.esafety.gov.au